My hero, Nickolous lived to one hundred and six years old.
It Is What It Is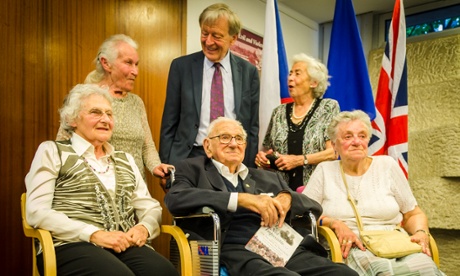 ~~July 6, 2014~~
A Briton named Sir Nicholas Winton, who organized the Winton Train rescue mission from the Czech Republic to Great Britain. Winton, who is celebrating his 105th birthday, did not speak about his heroic act for 50 years. Thanks to his wife, the rest of the world could learn about the rail "Czech Kindertransports" that he organized at the outbreak of World War II in 1939.
The steam train transport reenactment, with some of the now-elderly "Winton children", brought lots of emotions and awareness to the rest of the world and reminded everybody that even one person's heroic act can have a great impact on the lives of many others.
~~A party for man who saved 669 children from the Nazis~~
View original post 1,183 more words